by Admin
Posted on 2021-11-25 08:32:06
---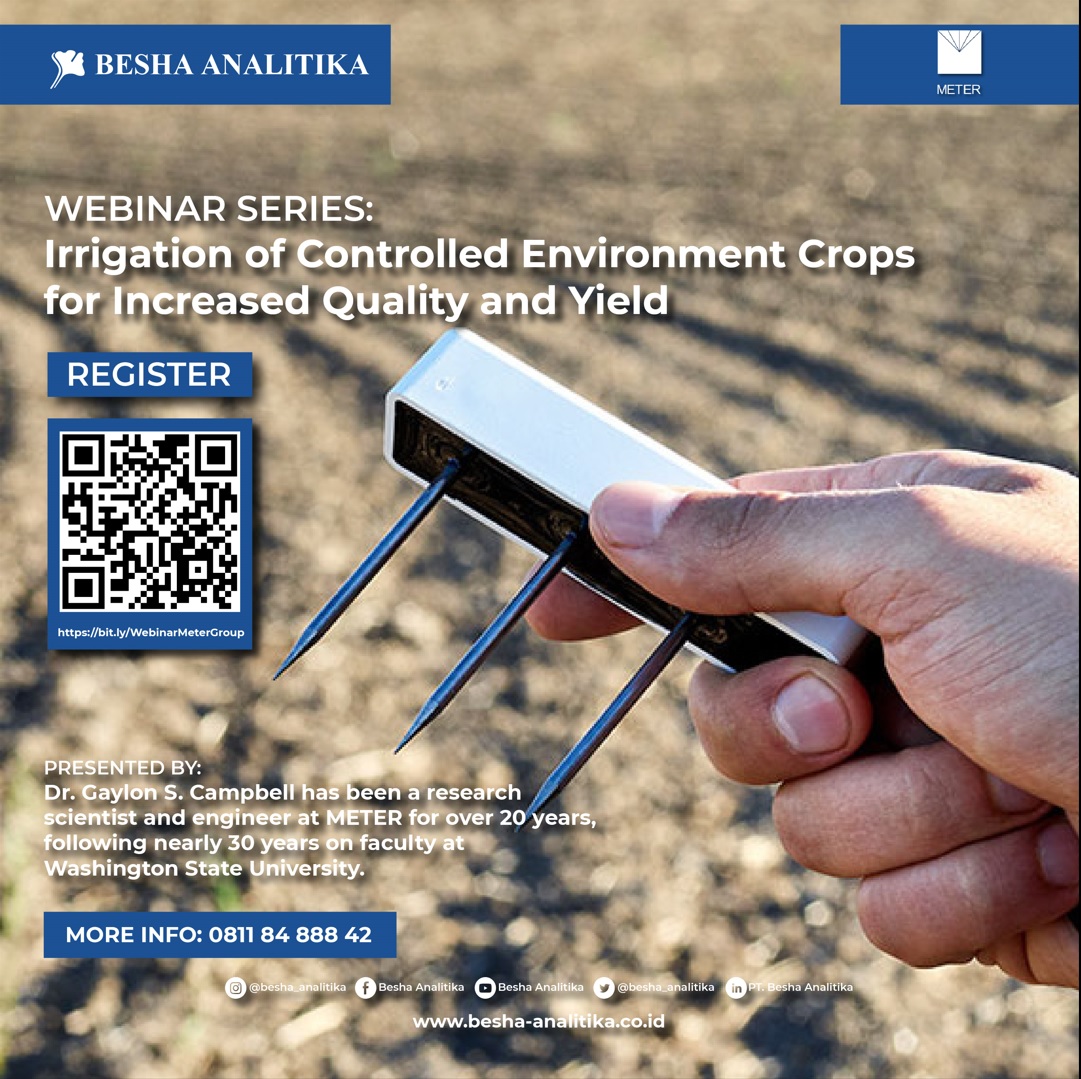 ---
Yuk ikuti Webinar Series yang diadakan oleh Meter Environtment dengan Tema "Irrigation of Controlled Environment Crops for Increased Quality and Yield" ?
?
Webinar akan diadakan pada 30 November 2021 pukul 00.00 - 01.00 WIB?

Berikut Link pendaftarannya: Daftar Disini
?
PRESENTER:?
?Dr. Gaylon S. Campbell has been a research scientist and engineer at METER for over 20 years, following nearly 30 years on faculty at Washington State University.?
---