by Admin
Posted on 2020-04-01 10:13:46
---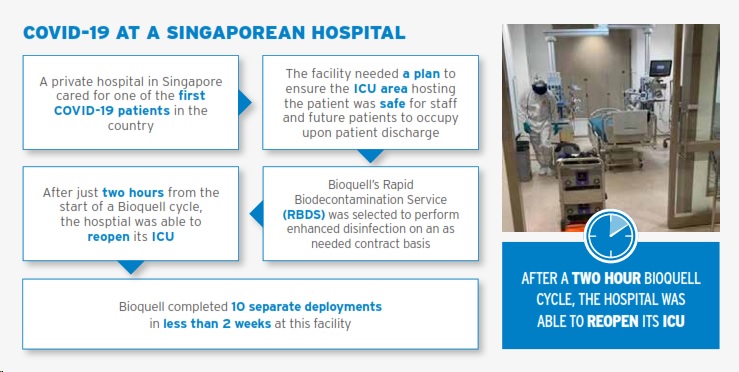 ---
The COVID-19 pandemic is fast evolving and more than 175 countries
across the globe continue to see more patients and community spread
transmissions.
Initial review of the disease from the World Health Organization (WHO)
indicates that COVID-19 has a higher transmission rate than influenza, and other
coronaviruses like MERS-CoV.
Additionally, a recent NIH study indicates that the virus can survive for days on hard surfaces.
Eliminating this deadly pathogen from surfaces is extremely important in order to allow operations to resume safely. With the high transmission rate of COVID-19 and its ability to survive on surfaces for days, facilities must work quickly and effectively to clean surfaces and eliminate the
pathogen to prevent this virus from further impacting the safety of the staff and key business operations.
Learn More
https://www.bioquell.com/?lang=en-uk
Contact : +62 21 4585 6666
email : info@besha-analitika.co.id
---